A decade on from revolutionising hairstyling with the launch of its first styler, ghd remains true to its founding etho's"the spirit of transformation"
In addition to its iconic stylers, which continue to be a cult must-have for women in search of beautiful hair, new product line ghd Style and a collection of professional brushes complete the ghd range.
A true classic isn't defined by time or fashion. It stands alone; confident and brave. It's made of truth, beauty and style. The perfect red lip. The little black dress. The battered blue jeans. The ghd styler. "Fashion fades, only style remains the same." Coco Chanel*
What is the best styler for me?

ghd IV Mini styler and ghd Gold Mini styler
Ideal for shorter, textured styles or men's hair.


ghd IV styler and ghd Gold Classic styler
Suitable for mid length to long hair. Perfect for achieving straight, curls, flicks and waves.


ghd IV Salon styler and ghd Gold Max styler
The wider plates are ideal for use on long, thick hair and ideal for styling large sections.
Please contact us at the salon for more details on all our ghd products and prices.
To view our range of L'Oréal products, please click here.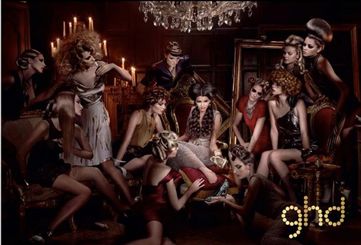 *all text and images courtsey of ghd